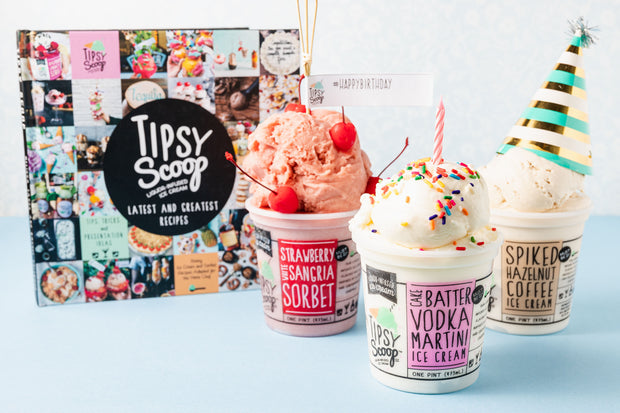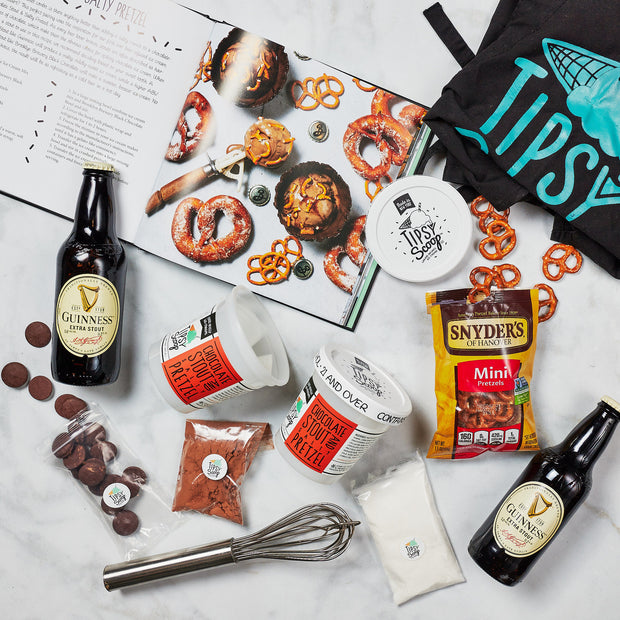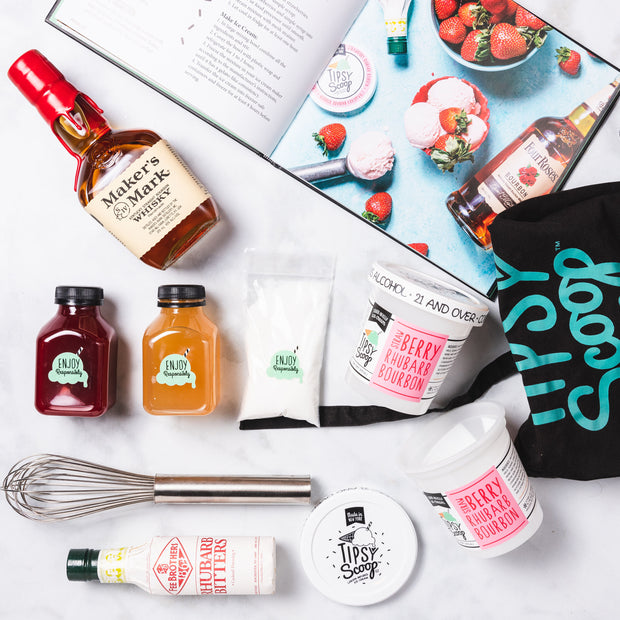 ---
Love the Recipes, Ordered the Ice Cream which was great. Need your help.
I just received several pints of your ice cream, and they are great! Love the texture. I also bought your recipe book, which is very well done, fun and colorful. Both are very impressive.
I am opening up my own shop in Olcott Beach, NY on the shores of Lake Ontario North of Buffalo and would like to offer maybe 3 or 4 boozy flavors after 5:00pm.
My questions are mostly legal. I know I don't need a NY license, but do I need anything for the Feds? I understand the warning label requirements and that I can't sell to minors, but do I need to have the calorie and nutritional content on the cups too? Any pointers you can give me to get started would be greatly appreciated.
book it!
gave it as a gift, receiver loved it
Adult Ice cream Bar worth dying for!!
Had a birthday party for a friend, we had a ice cream bar instead of cake !! It's was amazing, all guests were extremely excited and delighted. Thank you for making a memorable night. Friends are still talking about the ice cream.
Excellent
I love how simple the recipes are and the variety of recipes provided
Cookbook
I am LOVING the Tipsy Scoop cookbook I purchased!!! I've been tempted to make ice cream every day! I'm about to make a batch to share with friends (if I don't eat it all)! We needed some Tipsy Scoop down here in Oklahoma so I had to give it a try and let's just say I'm OBSESSED! Hope there will be a 2nd book to follow soon 🤞. Wish I lived closer to take some classes. Thank you Tipsy Scoop for sharing your family traditions with us!