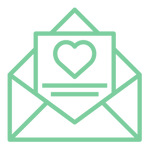 INVITE
We're bringing the ice cream cocktail party to you! Each kit will come with everything needed to make 2 of our boozy ice cream cocktails, including two flavors of boozy ice cream, toppings and garnishes, and drink-making instructions.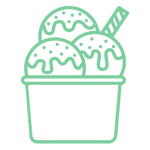 SHIP
Return your completed order form with participant address information and any dietary restrictions and we'll take care of the rest! Kits are shipped one week in advance of your event and we'll provide tracking information so recipients know when to expect their packages!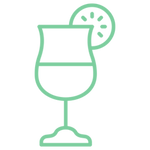 PARTY
Your virtual hosted event will be scheduled with our professional bartender, to be held on Zoom, Vimeo, Teams, or your company's internal platform of choice. Option to add ice breakers, games, breakout rooms and more!
Note: Hosted virtual events require a minimum of 10 people
Fall Favorites Cocktail Kit
Sangria Spritz
1 pint Strawberry Sangria Sorbet
1 can Casamara Club Mellow Ginger Beer
Lemon Juice
1 bag fruit gummies
Night Owl
1 pint Spiked Hazelnut Coffee Ice Cream
1 can Oat Milk Latte
1 Mini Nutella Jar
1 bag Chocolate Sprinkles
1 bag Cherry Gummies
Drink instructions, hashtag flags and paper straws also included!
Boozy Ice Cream Tasting Kits
Core Flavors Tasting Kit
Raspberry Limoncello Sorbett (df)
Mango Margarita Sorbet (df)
Dark Chocolate Whiskey Salted Caramel
Cake Batter Vodka Martini
Fall Sips Tasting Kit
Strawberry White Sangria Sorbet (df)
Mango Margarita Sorbet (df)
Vanilla Bean Bourbon
Tequila Mexican "Hot" Chocolate

Tipsy Scoop™ tasting sheet to record notes while sampling also included!